COLUMBIA – He never trained or asked for it. He just did it.
Fifty years later, this is another part of his legacy that is deeply entwined with South Carolina football.
Tommy Suggs will enter the radio booth at Williams-Brice Stadium in a week and begin his 50th season of color and analysis with the Gamecocks. He has worked with three play-by-play spokespersons, 12 head coaches and nine athletic directors.
"I think 50 years is a long time," Suggs chuckled. "People started asking me about it two to three years ago. Some followed it much closer than I did.
"The university gave me a lot back. I also gave more back to the university and always will. It was an important part of our life. I hope that when I present my thoughts and ideas, people will take them in the right way. And I think they do."
There were few more a part of USC football than Suggs, and so spectacularly successful in every way.
As quarterback for the Gamecocks from 1968 to 1970, he was such a record holder that his 4,916 passing yards still ranks 10th on the career list. He's among a very small group in the history of the program who can say he never lost to Clemson.
Suggs saw Elvis Presley sing at the Carolina Coliseum in 1977 and suggested that USC record Presley's performance. It wasn't until 1983, but "Also Sprach Zarathustra," better known as the theme song from the film 2001: A Space Odyssey, became the Gamecocks' legendary appearance on the pitch.
And the jewel of the crown, or ring he still wears today: Suggs is the only man on earth who can say he quarterbacked the Gamecocks to a conference championship. USC went 6-0 in the 1969 ACC with Suggs under center.
Only Pitt's Bill Hillgrove (53 years and counting) has had a longer active streak of football radio announcements than Suggs, but Suggs may beat Hillgrove in another division. In 50 years, Suggs has only missed one game, that last year while he was on a family trip abroad.
As? Why? What makes him come back?
"Tommy is engaged and still a huge fan, not only of the Gamecocks but of college football as well. He never lost that," said radio announcer Todd Ellis, who has been on the radio booth with Suggs for 20 years and as a sideline reporter for the Gamecocks for another 11 years. "It's certainly not a job for him, it's a passion."
One hand up
As a student, Suggs was very active in the Fellowship of Christian Athletes. He spoke at several FCA events and high schools and his coach at USC Paul Dietzel was also a big FCA promoter.
Always looking for ways to further promote the Gamecocks, Dietzel turned heads when "Monday Night Football" first aired in 1970. He noticed the dynamic between announcers Howard Cosell, Keith Jackson and Don Meredith and attempted to bring them into the Gamecocks' radio shows.
Unbeknownst to Suggs, Dietzel reached out to WIS Radio and said he had the perfect man to put alongside legendary play-by-play man Bob Fulton.
"What I quickly found out was broadcasting and not looking at you was a lot harder than getting up and talking. It was a big adjustment to be able to listen to yourself talk with headphones on," Suggs said. "But my late buddy and great friend Bob Fulton and the entire crew have been very patient with me and have been very helpful."
He learned to paint the picture with his words, not simply repeat what Fulton said, bringing his knowledge as a former soccer player to the tapestry. Suggs also learned to remember that he was (probably) speaking to Gamecock supporters.
"I wanted to be a fan first. That's my role to some extent," Suggs said. "I've had some really good one-liners. I had to remember this: 'Hey, this is fun.'"
Fido
Suggs' dog had recently died, but his wife and daughter had taken him on a surprise trip to Charlotte to get a new one. It was November 29, 2013, the day before the rivalry game against Clemson.
The Gamecocks broke a two-touchdown tie game in the fourth quarter, the last when Pharoh Cooper executed a deft pass from the Wildcat formation to Brandon Wilds. As Wilds danced into the end zone, Suggs spoke.
"I don't know what I'm doing," he said. "Got a new dog."
The laughs behind him told the story, just like they did against the Tigers in 1994.
Fulton was in his senior year and if the 5-5 Gamecocks couldn't beat Clemson in Death Valley on November 19, it would be his last football game. The Tigers graciously honored Fulton on the field at halftime, but a problem surfaced.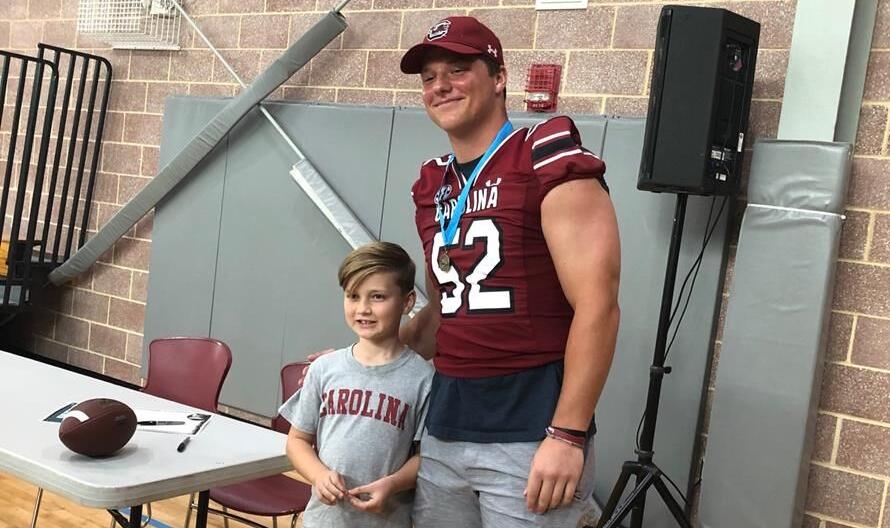 "It's a walk to get to the field and back to Death Valley, and when Bob and I started coming back, the second half started," recalled Liz McMillan, who oversees broadcasts as executive director at Gamecock Sports Properties. "Tommy had to take over the mic because we weren't back in the dressing room."
The game early in the second half was one of the most dazzling in USC history. Brandon Bennett initiated the kick-off, ran forward and then launched a pass across the field to Reggie Richardson, who almost took him to the end zone.
"Todd told him what was going on in his earpiece," McMillan said. "I can laugh about that now."
As she did in 1993, when Bennett made USC history again with his legendary jump over a bunch of Georgia Bulldogs for the winning touchdown. Suggs' "Yes! Yes! Yes! Yes! Yes!" is also part of the play, as is McMillan's excited howl that crept into the show.
"It was my first time in the production role and I didn't think about the crowd being right in front of me," she said. "(then AD Mike McGee) said the next Monday that during that piece it sounded like a dying squirrel in the booth."
There were so many joys and disappointments, but Suggs never lost his enthusiasm or hope that the Gamecocks would win that day. The well doesn't dry up either.
Jaheim Bell had just missed his second touchdown against North Carolina in the Gamecocks' last game, their Duke's Mayo Bowl win at the end of last season. Suggs noted that UNC needed to rename their beloved Morehead-Patterson Bell Tower on campus to the Jaheim Bell Tower.
"I just fell out," laughed Ellis. "I found that incredible."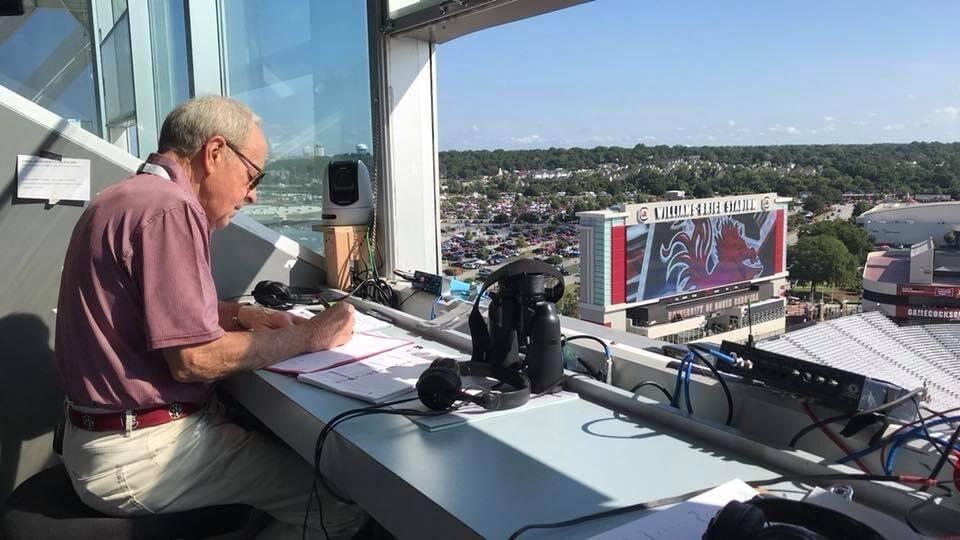 A leading voice
Fulton picked up Suggs and showed him the ropes, encouraging him to get involved whenever he thought the time was right. Suggs has passed that on to every other member of the broadcast team over the years.
"One of the things I had to learn was the information they needed and how short the time would be before they had to go back on the air," said Jamar Nesbit, a USC grad starting his fourth year at the sideline. "Those really fine points of how to get in, say what I have to say, and get out. Tommy helped me build this."
A wrench was thrown into the 2020 season when the radio team didn't hit the road with the team due to COVID. Instead, Ellis, Suggs and Nesbit drove an hour up the road to Rock Hill where they could watch the games on TV and thus commentate on them.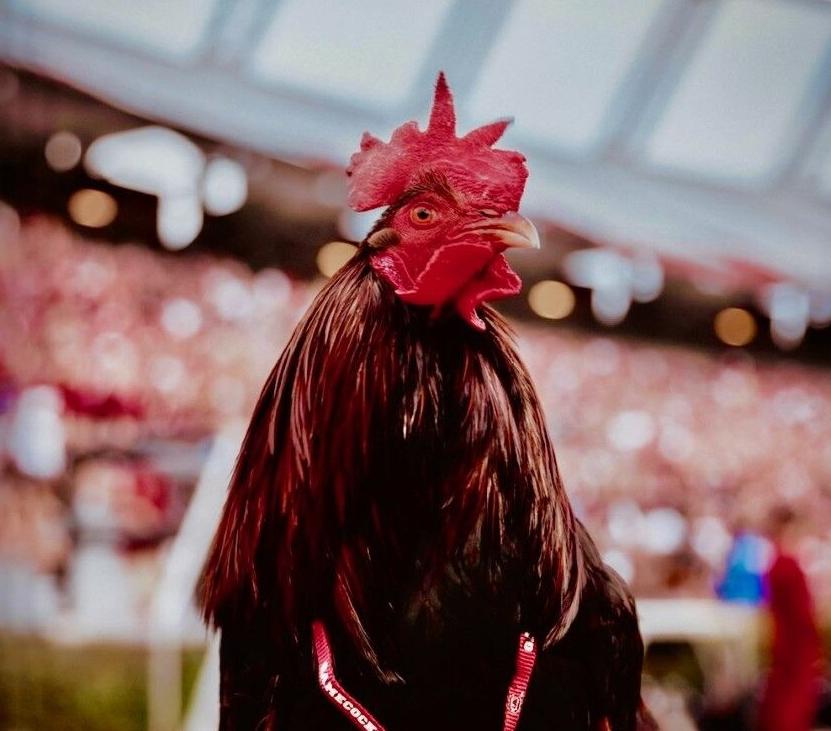 Being crammed into a room looking at a screen instead of looking at an entire stadium was different, but Suggs made the transition easier.
"We're all Gamecocks at heart, we want to see the team do their best, we enjoy and celebrate when they do it," Nesbit said. "He took me under his wing a little bit and answered every question I've ever had."
It was similar to when Ellis went from side actor to play-by-play voice acting in 2003, with Charlie McAlexander taking over.
"He was patient with me, always there with a hand on my shoulder, letting me find my way, my voice," Ellis said. "He did that too when I was on the sidelines, gave me a few pointers and often asked for more input during the show."
Have you ever thought about moving from one job to the next?
"Never. I always felt like I wanted to be close, but not too close. I didn't want to do play-by-play," Suggs said. "I had it where I wanted it in my life. I have Banks and insurance companies and was able to do it as a hobby and also as love."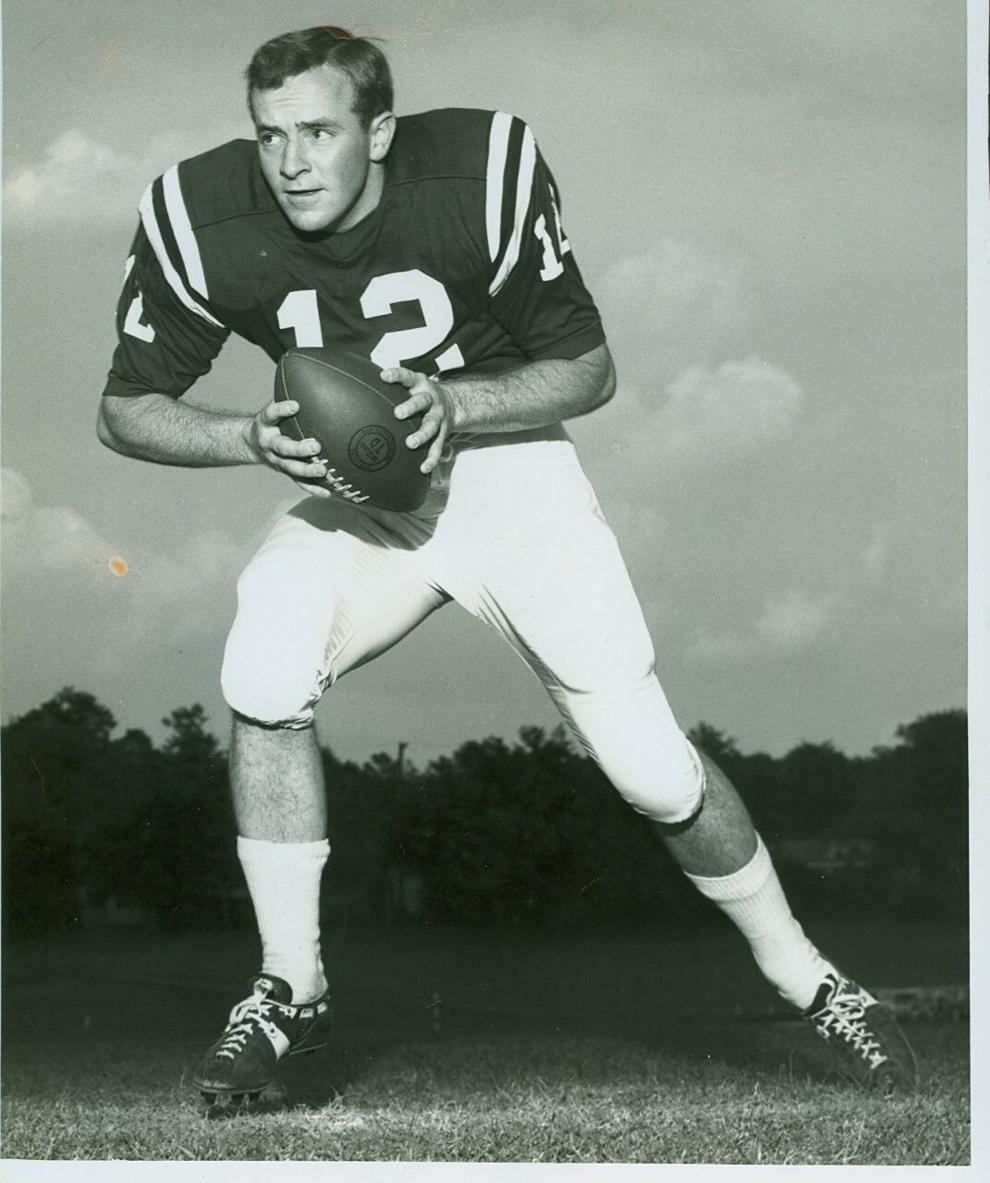 51 on tap?
For 49 years he has been there for every great moment and every abyss of despair. The football team conducts their game-day "Gamecock Walk" through Gamecock Park to the stadium along a path adorned with the "Tommy Suggs Garnet Way," and then walk through the smoke onto it, in a tradition he devised Field.
"When he takes on something, he takes it with full force and in a very positive way," McMillan said. "That's how he was in the dressing room. He gets so excited before a game you don't realize he's been doing it for 50 years."
There's been a few stray thoughts, a conversation or two, but he's not ready to stop. Not yet.
"I think at some point you have to stop and move on. I don't think I'm there yet," Suggs said. "I still love it, I still enjoy it. We've talked about it, my family, and we love gamecocks. This is a family affair and will remain so for a few more years."
From the perch over the field, which he first conquered 50 years ago, Suggs watches his family with a fatherly eye.